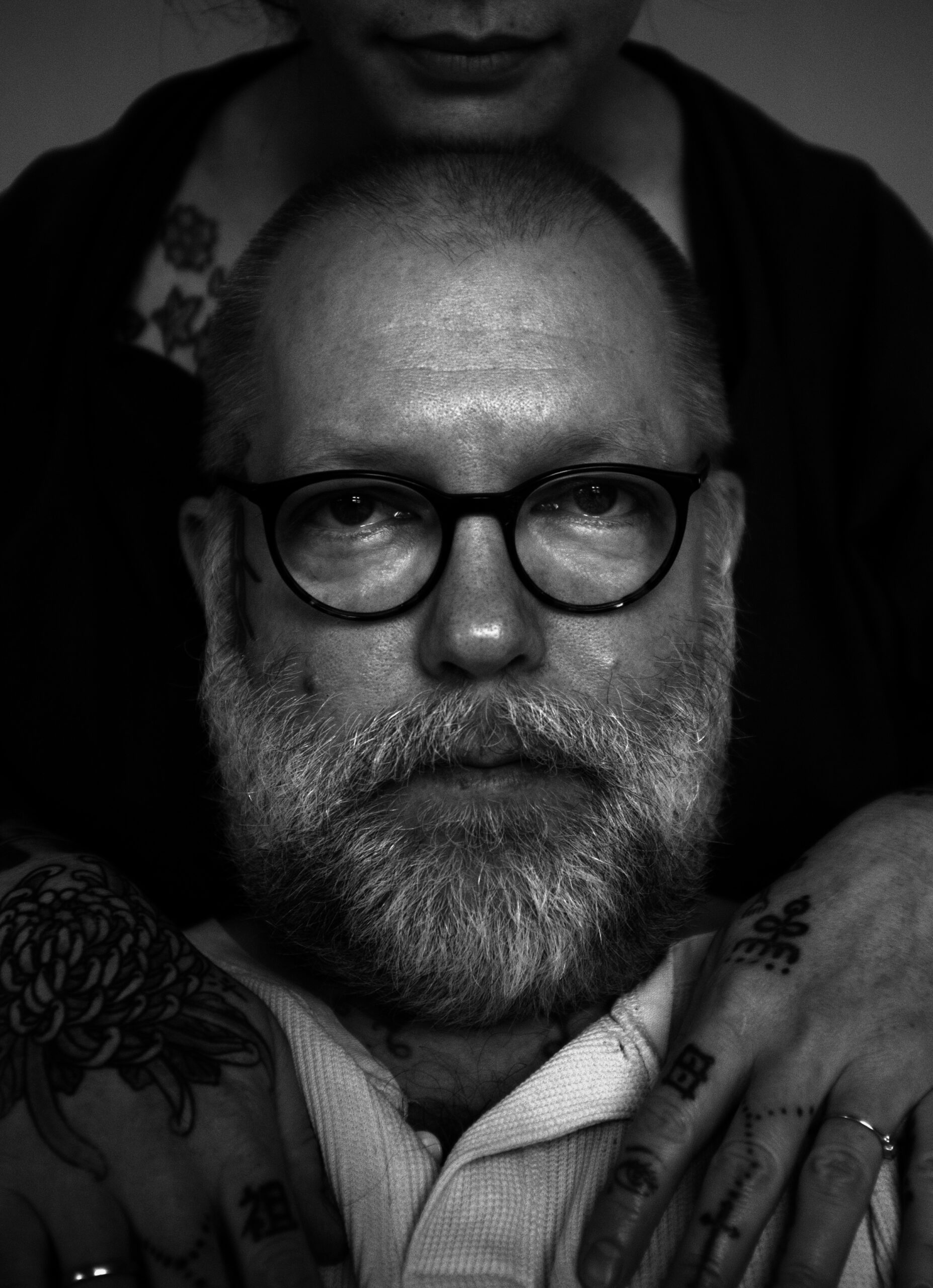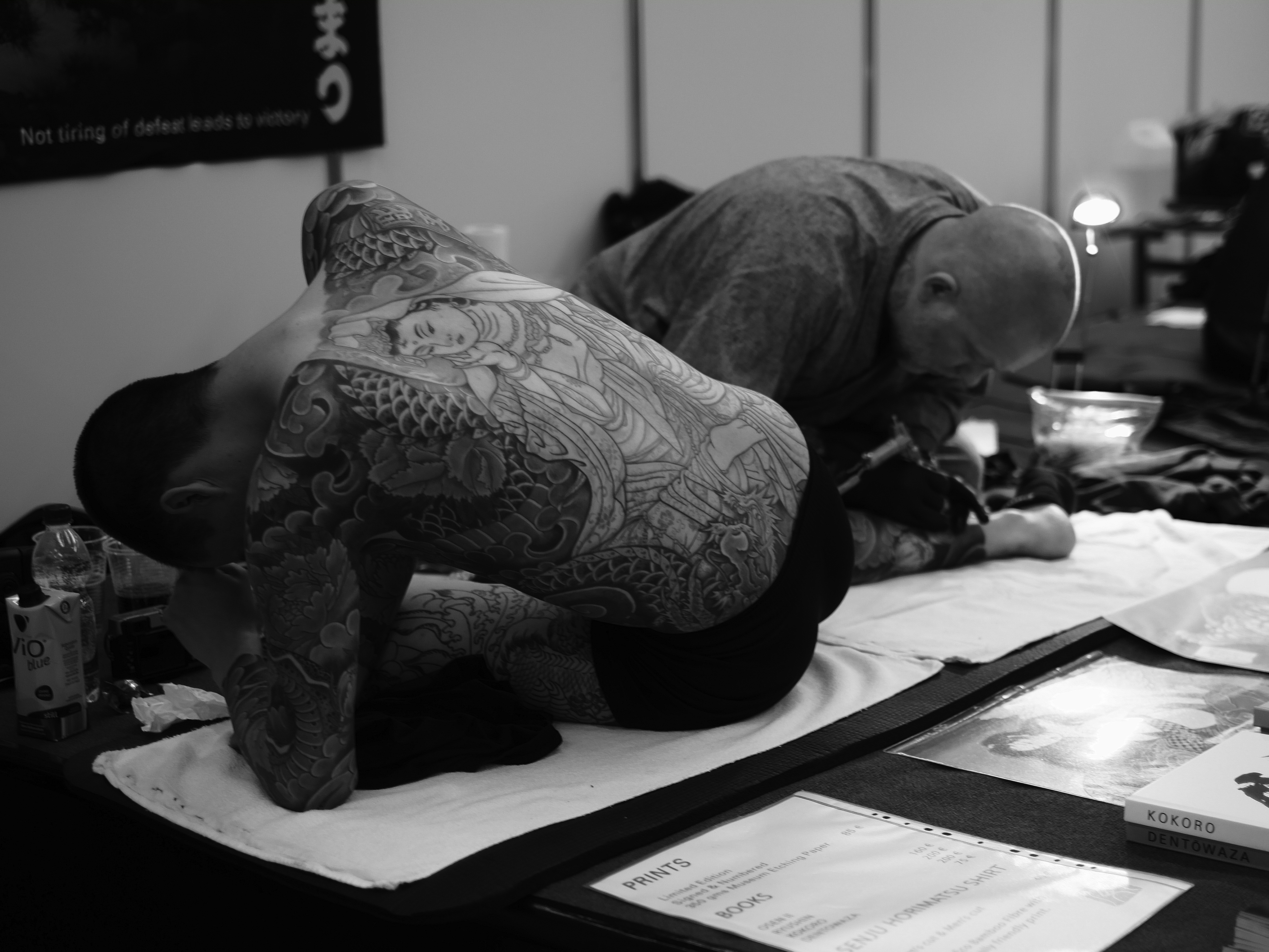 SENJU
Senju was born in 1968 in Stockholm, Sweden.
Since early childhood, he showed a fondness for drawing. His grandfather was an artist trained in 1920s San Francisco, USA, and perhaps it was this early influence that kindled Senju's passion for creating art. Senju's parents were young and socialist. They moved around between various cities and, for a number of years, they lived in the Swedish countryside. Rural life became a defining moment in Senju's life and provided a foundation for his outlook on life. In the late 1970s the family moved back to the city.
In 1979, just 11 years old, Senju discovered the punk scene, and at age 13, he formed his first punk band.
The punk movement, especially the more political, anarchistic part, shaped his thinking and imbued him with a strong self image and creative confidence. It taught him that only oneself could define who you are, and that there was absolutley no reason to ask for permission when it came to the matters of thinking and creating. It also taught him that the most vital thing was action. Hesitation would mean certain spiritual and creative death. He remained in the hardcore punk scene, playing in bands, writing songs and organising punk shows until the early 1990s.
In the late 1980s; while still playing in punkbands, he dicovered tattoos and the culture surrounding, and early  1991, he became a tattoo apprentice, After studying hard for three years, he finally became a proffessional tattoo artist in 1994. The early 1990s was a very creative period for tattooing. A young, new generation learned from the old, added, experimented and created a whole new culture. In the mid 90s, Senju began travelling and working as a guest tattooer, he met many creative people in the cities and countries he visited, further  shaping his creative identity. His personal style of tattooing continued to slowly evolve.
In 2000, there was a defining moment in Senju's life – his dicovery of japanese culture and art.
After working very hard as a tattoo artist for ten years, Senju found himself at the edge of burning out. In search of a way forward, he began studying Zen Buddhism. The study of Zen led him to start practising Kendo, Japanese sword fencing with bamboo sword and armour. These pursuits kindled a curiosity as to how these practices had evolved. Senju now found himself deeply immersed in books on everything Japanese. He studied Japanese history, religion, art and culture with an intensity going far beyond anyhing he had done before.
He now decided to dedicate himself solely to Irezumi, the traditional Japanese tattoo.
He began travelling to Japan on a regular basis. During his journeys, he discovered photography and added this to his creative toolbox.
Senju has met Zen teachers, tattoo masters, Kendo masters, musicians, artists and everyday people in Japan. These meetings and experiences created in him a sense of finding a home in Japanese culture. This sense of belonging has helped him evolve, both as an artist and human being.
Senju has now decided to dedicate himself to painting and his career as an artist. He today feels disorientated and lost in the Europe where he lives and painting is for him a way to stay in touch with where he calls his spiritual and intellectual home home. Meanwhile he continuously explores the human heart through his erotic art. His works seeks to both raise and answer questions regarding love, intimacy, gender issues, the idea of "normalcy" and how each and every one of us eventually discovers what is true and false.