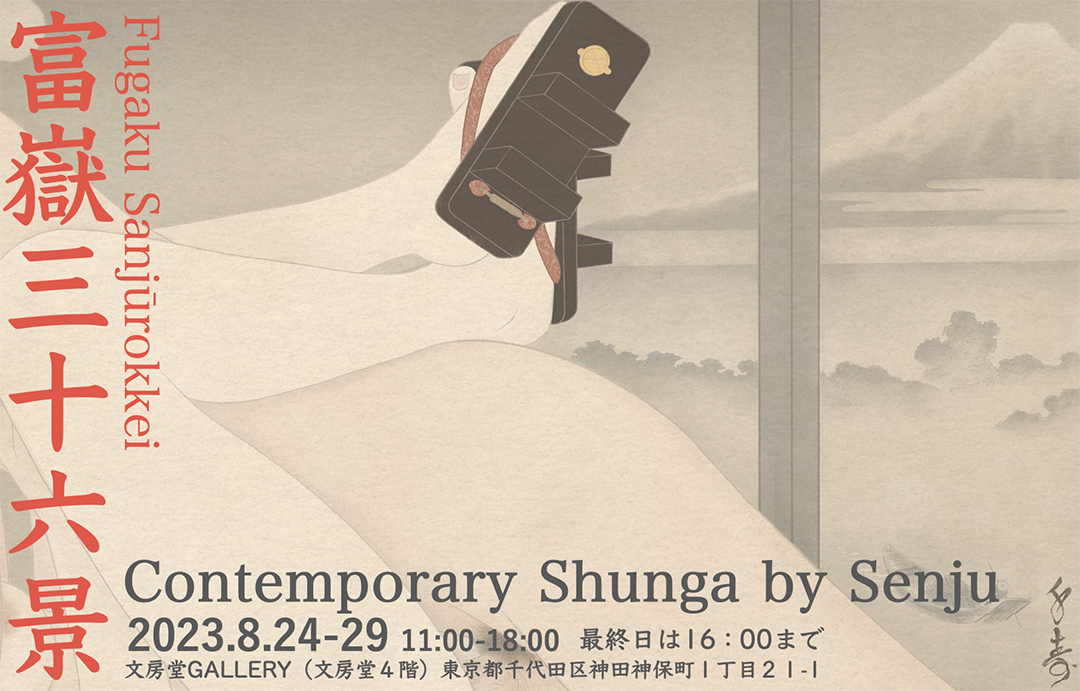 Bijinga (pictures of beautiful women).
During the Edo period, this was one of the main genres of Ukiyo-e woodblock prints. I intend to move this type of portrait into our modern times, presenting a more diverse and inclusive beauty ideal. As a disciple of traditional Japanese art forms I will work within certain parameters, yet aiming to find new paths of expression.
View painting collection here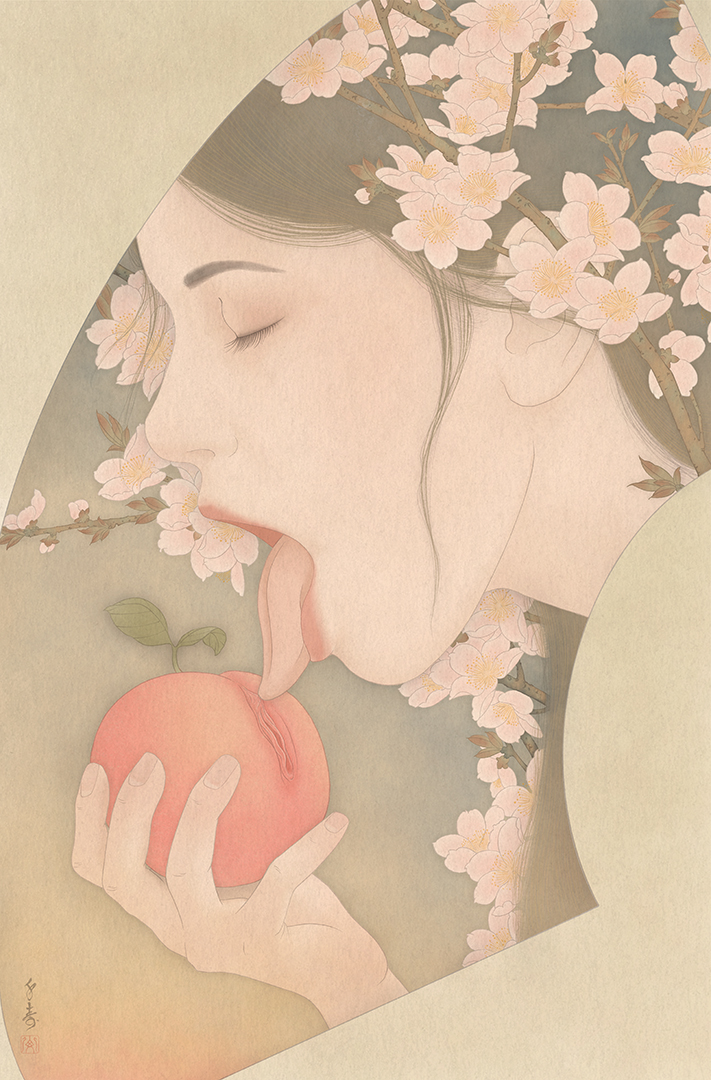 Exclusive print edition on Japanese washi paper from Awagami paper mill.
The first  three prints in this ongoing art collector's edition have now been released. Marking a distinct turning point in my artistic evolution, it is only natural that these sensual kinbaku depictions leads the way towards a new and exiting time. This Kinbaku washi paper edition will only be printed in 5 copies.
Click here to explore this edition at the Two Cranes Gallery.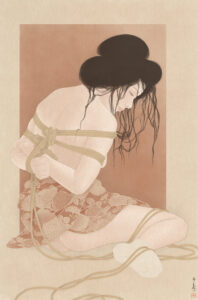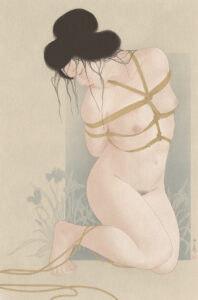 After one year of hard work, the shunga print series "36 Views Of Mount Fuji" is now complete.
What began as an homage to the genius of the famous Japanese artist Katsuchika Hokusai, evolved into a life changing artistic metamorphosis.
Go here to see the entire shunga print series.