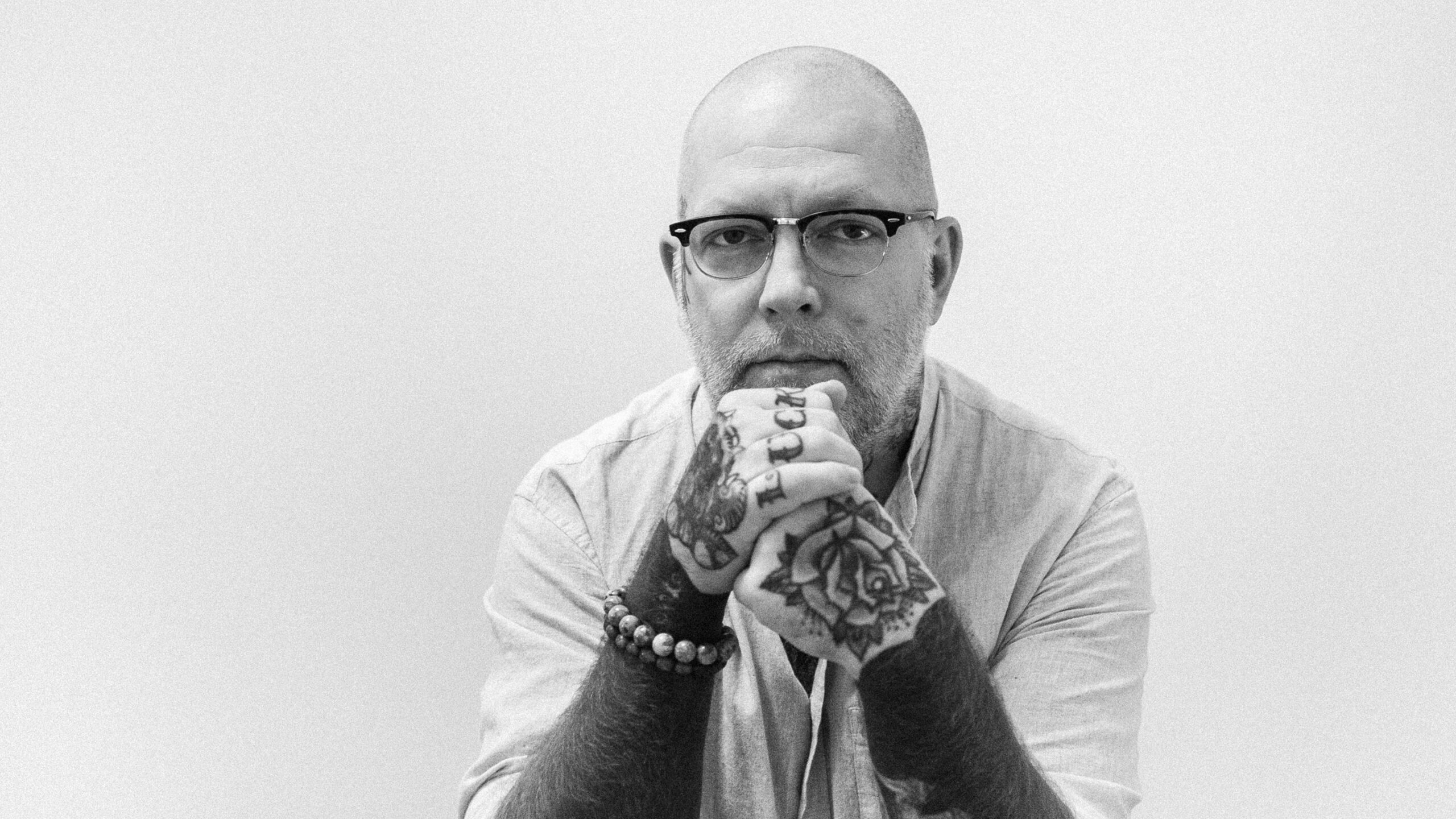 Senju (Matti Sandberg) was born 1968 in Stockholm, Sweden.
Growing up in the 1970's with young parents who was exploring socialist ideas, he became interested in the human condition at early age. The event of Punk proved a vital and pivotal part of his creative evolution, playing in bands and shaping his personal set of ideals and thoughts.
In 1991 he began pursuing a career as a tattoo artist and at the turn of the millennium he made the decision to concentrate wholeheartedly on learning Irezumi, the traditional Japanese full body suit tattoo. From this moment on he has dedicated his time to studies and exploration into the history and culture of Japan.
He today feels disorientated and lost in the Europe where he lives and painting is for him a way to stay in touch with where he calls home. Meanwhile he continuously explores the human heart through his erotic art which seeks to raise questions regarding love, intimacy, gender issues, the idea of "normalcy" and how each and every one of us discover what is true.